Cinémathèque
Cinémathèque: Café de Flore
I have watched Café de Flore last month while I was at my parent's for the holidays. I decided to watch it because I have read great reviews on it so I thought I'd give it a shot.
In this movie there are two separate stories. One if about a woman in the 1960s who is raising her son with Down's syndrome on her own while encouraging him to learn despite all the odds. The other is about a dj, Antoine, who is going to get married for the second time despite the bond he still shares with his previous wife.
Eu vi o Café de Flore no mês passado quando estive em casa dos meus pais de férias. Decidi vê-lo porque li boas reviews sobre ele e por isso decidi dar-lhe uma oportunidade.
Neste filme existem duas histórias separadas. Uma é sobre uma mulher nos anos 60 que está a criar o seu filho com síndrome de Down sozinha, encorajando-o a aprender apesar das dificuldades. A outra é sobre um dj, Antoine, que se vai casar pela segunda vez apesar da ligação que ainda partilha com a sua anterior esposa.
This movie was nominated for a lot of awards and many people have loved it but I think it wasn't just meant for me. No, I'm not saying it is a bad movie just not my piece of cake, definitely not one of my favourites. The end of this movie leaves some questions in the air about what we do believe in so I think you should watch it and take your own conclusions, get your own two cents about this movie.
Este filme foi nomeado para muitos prémios e muitas pessoas adoraram-no mas penso que não foi feito para mim. Não, não estou a dizer que é um mau filme, apenas que não é a minha praia, definitivamente não é dos meus preferidos. O fim deste filme deixa algumas perguntas no ar sobre aquilo em que acreditamos por isso deviam vê-lo e tirar as vossas próprias conclusões, ter a vossa própria opinião quanto a este filme.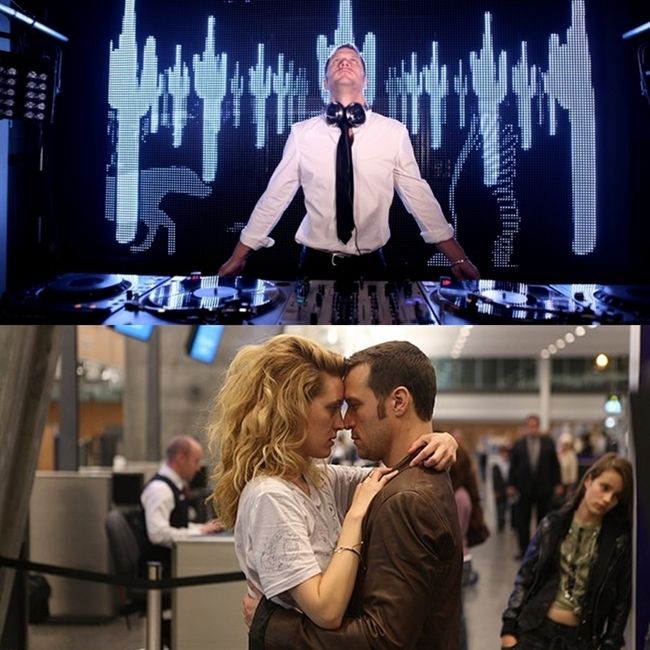 My rate:
3/5 - this movie isn't one of my favourites but it ain't that bad either. It just isn't my piece of cake but I truly believe this movie might touch some people and their beliefs.
A minha classificação:
3/5 - este filme não é dos meus preferidos mas também não é assim tão mau quanto isso. Só não é a minha praia mas acredito verdadeiramente que este filme pode tocar algumas pessoas e as suas crenças.