Fashion
I'll buy you flowers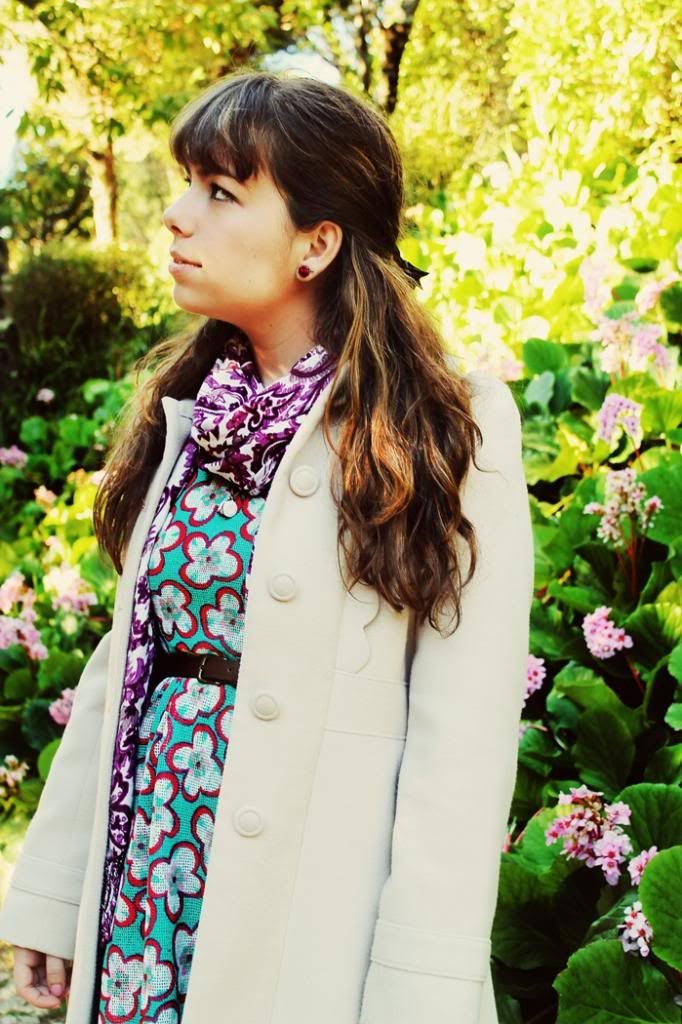 ♫ ♪ Flowers - Emilie Simon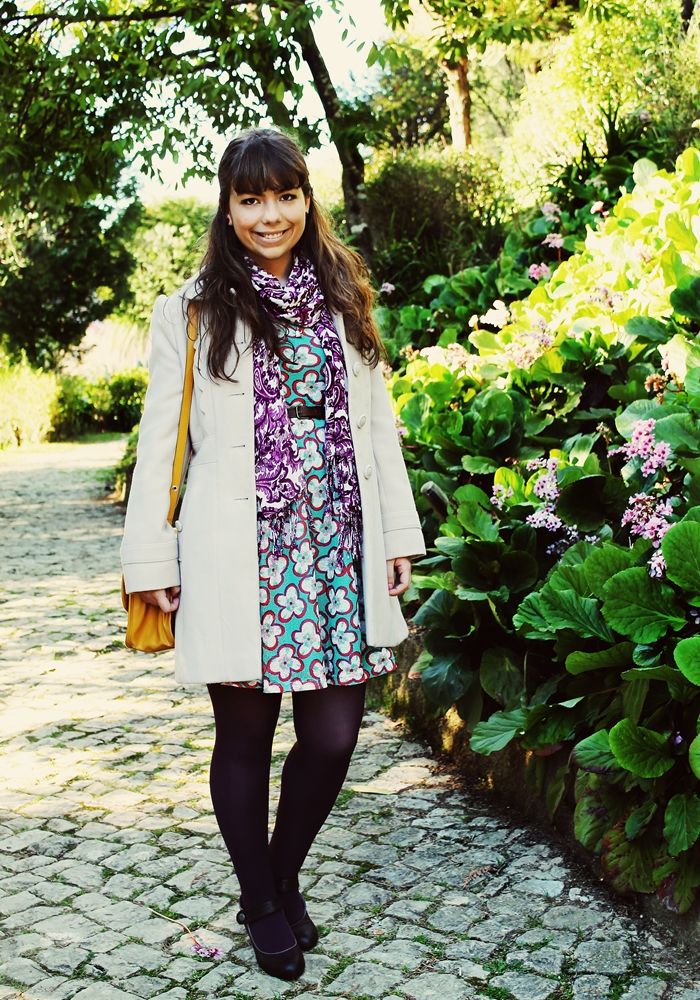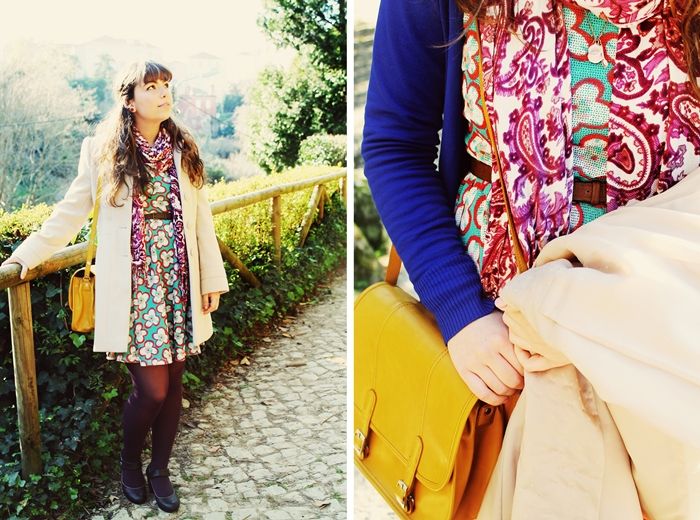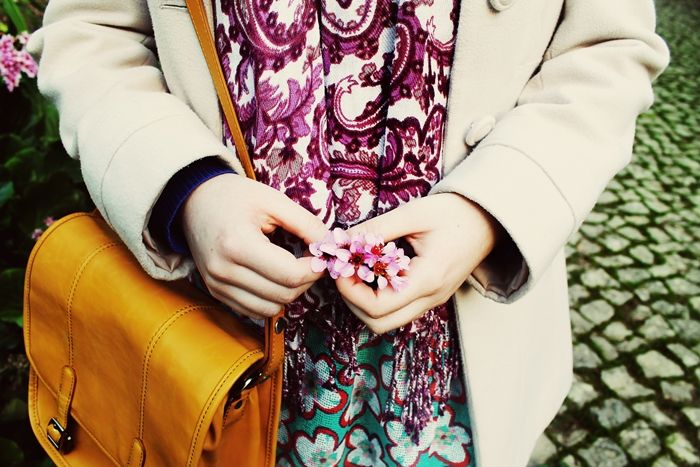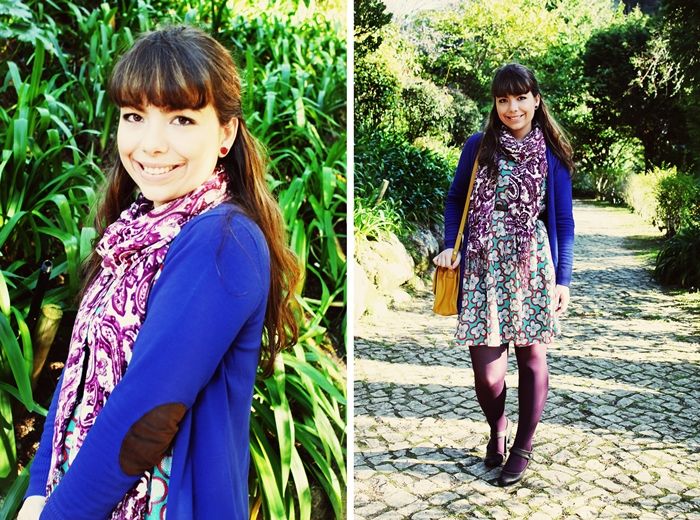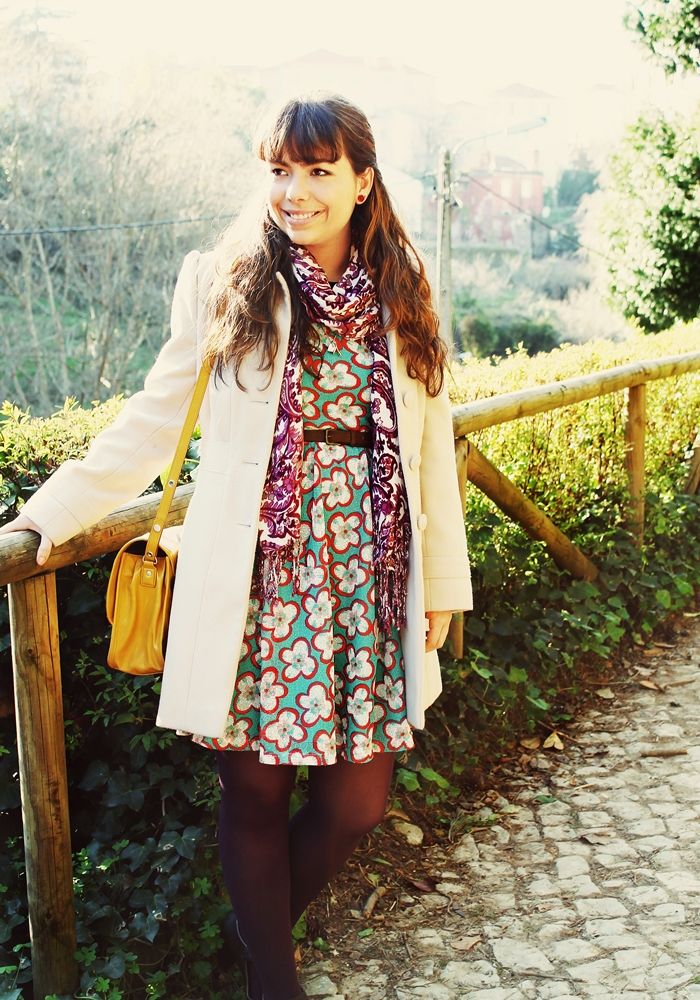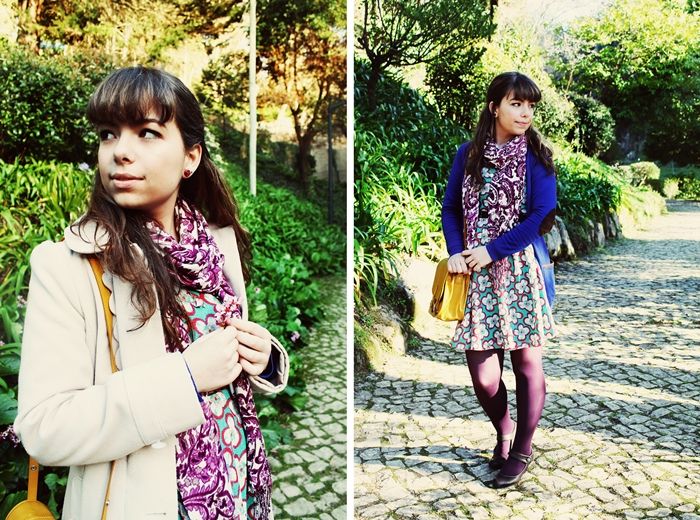 Dress

Vestido

: c/o Kristine's Collection (available here disponível aqui)

|

Coat

Casaco

:

Primark |

Scarf

Lenço

:

Natura |

Bag

Mala

:

Zara |

Tights

Collants

:

Calzedonia |

Necklace

Colar

:

Accessorize |

Earrings

Brincos

:

Parfois |

Shoes

Sapatos

:

Arian

A couple of years ago, I didn't have one single dress. If you're thinking that might have been way ago, it wasn't. I remember, for example, that when I entered university I only had trousers (nope, not even one dress or skirt lived on my closet!). Now that I am on my last year (how does time fly by?), I can confess I have a passion for both. Looking at my dresses, I can clearly notice a pattern standing out: flowers. Truth is, I didn't exactly meant to buy a lot of dresses with a flower pattern, I suppose it just happened.
One of the prettiest flower dresses I have is this one. Not only am I very keen on its colour (who doesn't love mint?) but I love every single bit of it: the fabric (it looks like some sort of fishnet linen), the print and even the lovely detail on the back that, due to the weather, I still won't be able to show. No worries, I am pretty sure I will be wearing this fabulous dress quite often in Summer!
Another piece I am very found of is this cardigan. Remember I told you I bought two cardigans with elbow patches? This is one of them! It's definitely a bit longer than the cardigans I usually wear but I can't resist elbow patches, plus both cardigans were with 50% off at a local store!
Mixing two trends I love in one outfit? Yes, please!
Há uns anos atrás, eu não tinha um único vestido. Se estão a pensar que isso deve ter sido há imenso tempo, não foi. Lembro-me, por exemplo, de ter entrado para a universidade e só ter calças (não, não havia um único vestido ou saia no meu guarda-roupa!). Agora que estou no último ano (como é que o tempo passa?), tenho que confessar que tenho uma paixão por ambos. Olhando para os meus vestidos, vejo claramente um padrão que se destaca: flotes. A verdade é que não tive intenção de comprar muitos vestidos com flotes, suponho que simplesmente aconteceu.
Um dos vestidos com flores mais bonitos que tenho é este. Não só adoro a cor (quem é que não gosta de menta?) mas gosto de cada detalhe nele: o tecido (é uma espécie de linho em rede), o padrão e até mesmo o detalhe nas costas que, devido ao tempo, não pude ainda mostrar. Não há problema, tenho a certeza que irei usar este vestido fabuloso muitas vezes no Verão!
Outra peça de que gosto muito é este casaco de malha. Lembram-se de eu ter dito que comprei dois casacos de malha com cotoveleiras? Este é um deles! É definitivamente mais comprido que os casacos de malha que normalmente uso mas não consegui resistir às cotoveleiras, além disso ambos os casacos estavam com 50% de desconto numa loja de rua local!
Misturar duas tendências que adoro num só outfit? Sim, por favor!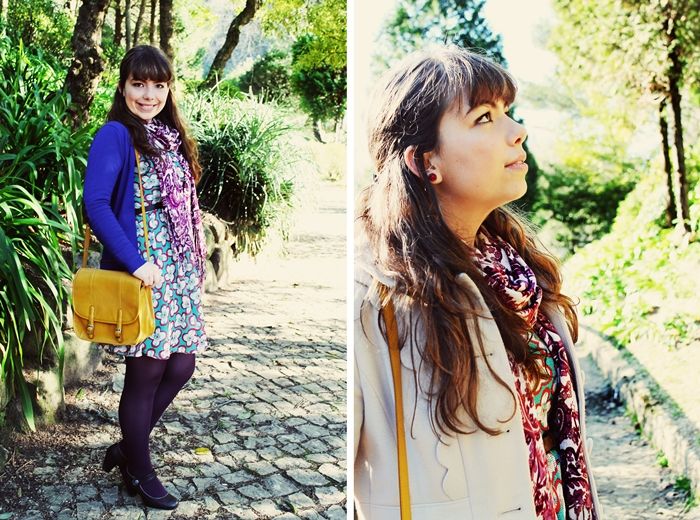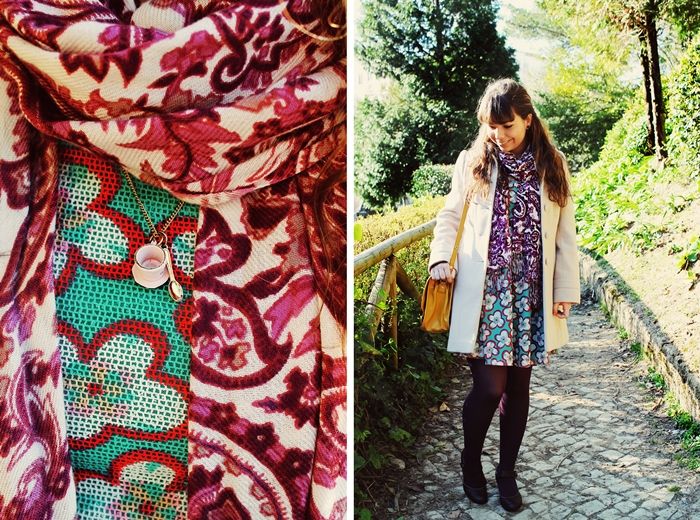 These photos were taken at the beautiful Sintra. I personally think it is one of the most amazing places in Portugal the world, once you're there you feel surrounded by magic! I could only wish I'd visit Sintra more often then I do but I always enjoy going there whenever I get the chance! Even if this time I was only there for a quick visit, I am already planning to spend some time in Summer visiting all the beautiful palaces and museums in this town!
If you happen to ever visit Portugal, more specifically Lisbon and the surrounding area, don't forget to visit Sintra, I'm sure you won't want to miss it!
Estas fotos foram tiradas na lindíssima Sintra. Pessoalmente acho que é um dos sítios mais fantásticos em Portugal no mundo, assim que lá chegamos sentimo-nos rodeados de magia! Só desejava poder visitar Sintra mais vezes mas aproveito sempre quando tenho a oportunidade de lá ir! Ainda que desta vez tenha lá ido muito rapidamente, já estou a planear passar algum tempo este Verão a visitar todos os palácios e museus lindíssimos que há na vila!
Para quem não vive em Portugal, se alguma vez visitarem o país, mais especificamente Lisboa e arredores, não se esqueçam de visitar Sintra, tenho a certeza que não irão querer perder!